Making games worth playing
A Dreamland Chronicles Game
for the Xbox 360 XBLIG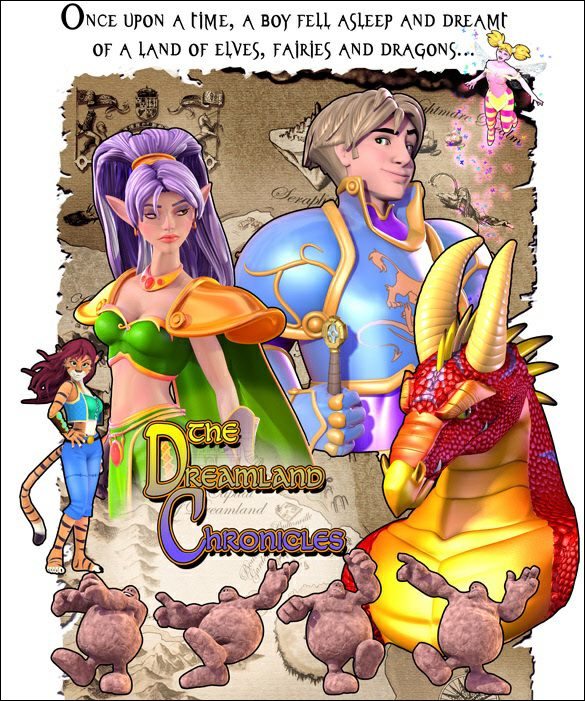 For just 240 Microsoft points you can add this game to your library. We just couldn't fit this kind of quality artwork into less than 50MB.
FREE Trial on your Xbox from Here, or Click to go to the Dreamland Chronicles Homepage.
What is Dreamland Chronicles
This Multiple Award Winning Series is read in over 200 countries daily! With over 10 million readers worldwide, The Dreamland Chronicles is both a daily webcomic and a series of graphic novels.
Dreamland tells the story of Alexander Carter and his discovery of a necklace that takes him to a magical world of his childhood dreams. There he finds danger, adventure, and romance. Every night he enters Dreamland, a world filled with Dragons, Fairies, and Giants. Reunited with his childhood friends Paddington, Kiwi, and Nastajia. Alexander embarks on a quest to save Dreamland from war with the nightmare realm.
What is the Dreamland Chronicles Game on the Xbox 360
The Dreamland Chronicles Game is the first game that has included so much of Scotts original artwork. This game has High definition artwork and that is the reason the game is just so big. It is hard to put this much content into a computer game. Many hours have been spent by the programmers to losslessly compress the artwork so we can get it into the Xbox within the limits that Microsoft has had to impose. Along with Scotts incredible artwork and story, we have added in the most obvious feature. A trivia game, to test your knowledge and memory. We have also added in many controls to make it easier to travel through the comic along with being able to magnify any page at all. Enabling you to see the wonderful detail that Scott has put in every cell of his comic.
Watch the Demo video below
Features list:-
An incredible and Epic Story

Characters worth reading about

A game for all the family to read and play

Some of the most amazing artwork ever seen on the Xbox

Zoom into the artwork to cherish the detail

Move around the page and enlarge to enjoy each panel more

Trivia game to test your knowledge

Final scores to brag to your friends

100 Pages of astounding Story and Comic

It has a Dragon in it
Click these thumbnails below to see HI-Res versions of the game.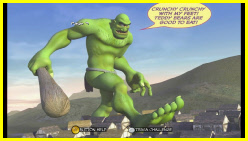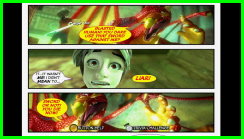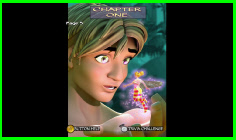 Scott Christian Sava
Scott Christian Sava has created one of the most amazing comics both visually and story arc wise. He has pushed the bounds of what has in the past, been considered a stagnated industry. Here are a few of the many accolades the Dreamland Chronicles series has garnered so far for Scott
Dreamland is to comics what Toy Story and Shrek are to animation. --Tom Mclean, Variety Magazine

It's like reading a Pixar movie in graphic novel form. --Fantasybookspot.com
Awesome!!! (5 out of 5 Bullets) -- Jim Miers, Silverbulletcomicbooks.com

A noteworthy all-ages fantasy story, impressive for both its captivating story line and impressive artwork. The work is deftly paced, sprinkled with just the right amount of action, clever suspense and innocuous romance. The 3-D computer generated artwork creates a world of beautifully detailed environments and colorful characters; while this kind of art has rarely succeeded in comics in the past, Sava makes it easy to read. Readers raised on video games should have no trouble enjoying this superior adventure. --Publisher's Weekly
Please go check out the Webcomic at The Dreamland Chronicles